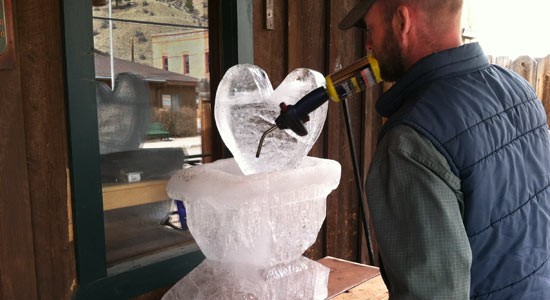 This Valentine's Season at the 4UR Ranch leaves us thinking about some of the most recent couples that have fallen in love at the Ranch. Every year a new match seems to be made. This summer we will get two see two couples that met at the ranch celebrate their relationships with June weddings! Here in their own words, are two more 4UR Ranch romances to add to the list. We look forward to their summer weddings and seeing what lies ahead for these two adventurous couples!
Christine and Zach: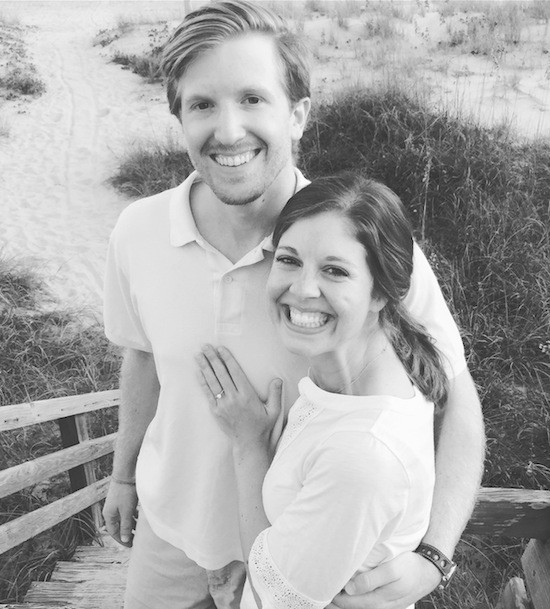 Zach and I met at the 4UR during the summer of 2013. It was my second summer working at the ranch and his first. 2013 was the summer of the West Fork Fire, as some may recall, and the entire ranch was forced to evacuate. Staff, having nowhere to go, headed out to explore Colorado. We quickly went from homelessness and camping, to living in luxury in Telluride thanks to a few incredibly generous family friends (who also happen to be 4UR guests!). Similarly, my relationship with Zach went from an awkward friendship (at best) to best friends by the time we had returned back to the ranch that summer. I think the evacuation created a bond between all of the staff that was pretty tough to break.
Zach and I kept in touch and remained friends throughout the winter. I was in North Carolina finishing up my last year of college and Zach was working on the mountain in Jackson, WY. By the time summer rolled around again, we knew there was more between us than a close friendship. In June of 2014 we were both back at the ranch for another summer and another adventure, one that I could never have imagined would lead us to where we are today. We're currently engaged to be married on June 10, 2017 in my hometown of Burlington, NC.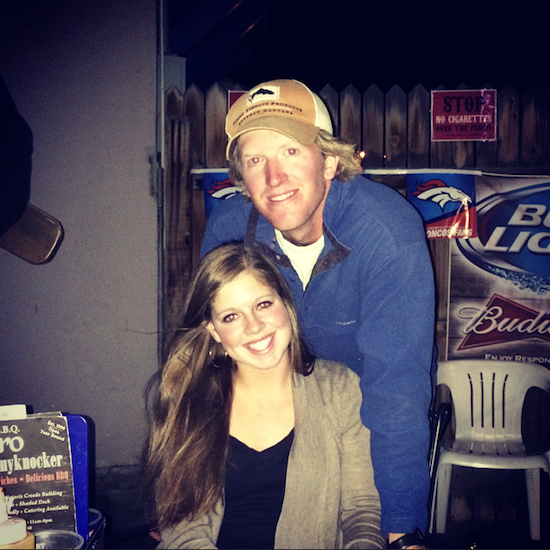 We both work and reside in Richmond, VA where Zach works for a digital e-commerce start-up called Bonfire, and I'm working for an advertising agency in the research and consulting department. But don't let our city lives and corporate jobs fool you… the second we get a chance to escape the city life; you can find us fly-fishing in the near-by Shenandoah mountains.
Seth and Leah: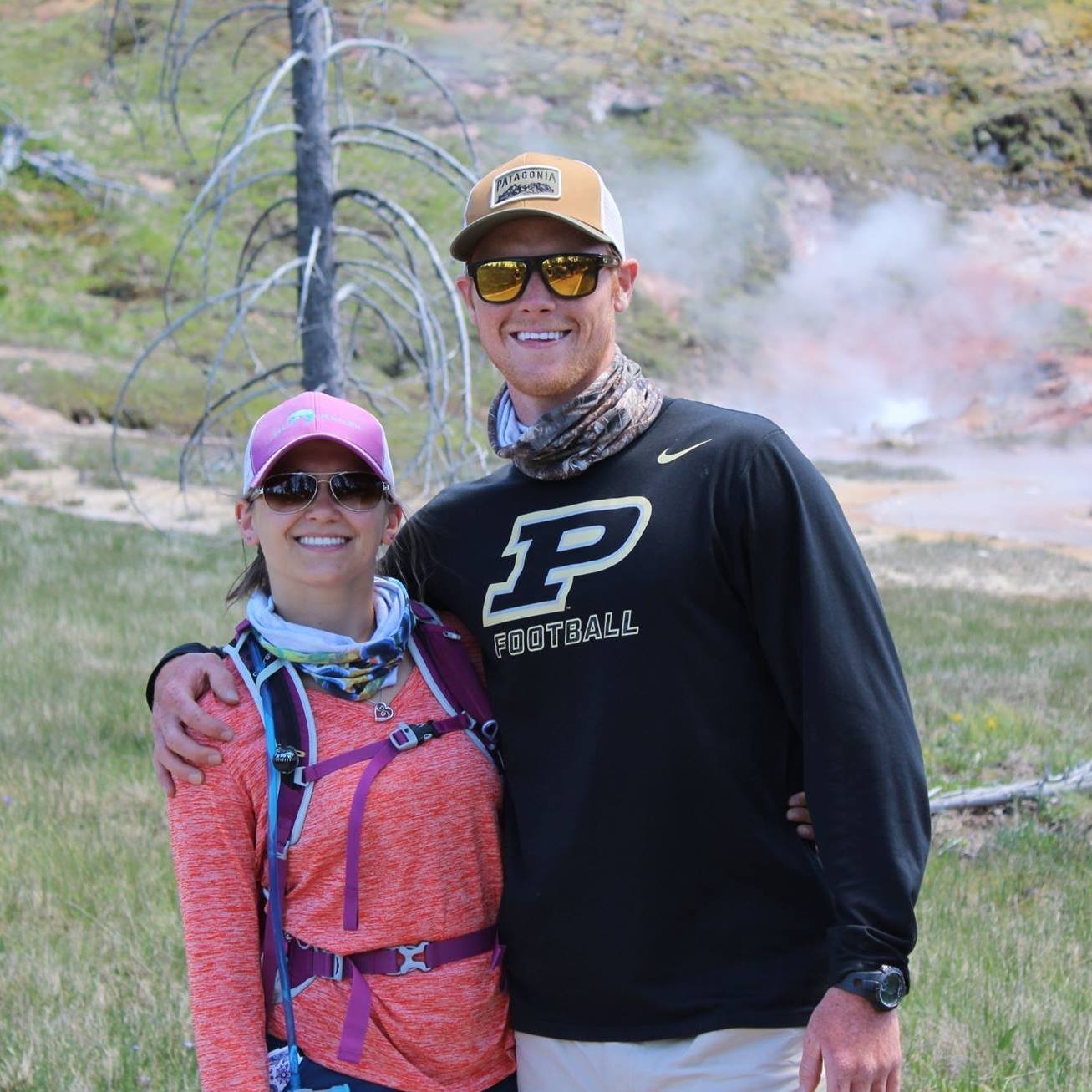 The summer of 2014 changed my life forever. I was 20 years old, going into my senior summer of college and looking for a once in a lifetime opportunity to work in the mountains. I accepted a job at the 4UR Ranch as a ranch hand in February, and arrived in Creede early May. The first time I set foot on the ranch, I thought I was dreaming! A world class trout stream meandering through the San Juan Mountains, horses running free through the pasture, and a little log cabin backed up to Goose Creek…this place was my heaven. The last thing I was thinking of was finding the girl of my dreams. I wanted to watch my fly drift over a rainbow trout, hunt for elk sheds up in the mountains, and throw hay bales around with the guys.
The first day of work I remember hauling fence posts around in Big Red, our 19something manual work truck. I couldn't keep myself from looking out the window at this little 5 foot nothing cowgirl, who was saddling up trail clearing supplies onto the horses. I was attracted to her toughness and work ethic right away, but was curious how a 21 year old girl who weighed no more than her saddle was going to work a herd of horses at 10,000 feet all summer. From the moment I first hung out with Leah, I knew she was the one. We did everything together that summer: hiked, rode, fished, camped the entire ranch. We had the greatest summer together I could ever imagine having at the 4UR!
Leah followed me back to Wisconsin after the ranch. I am a high school special education teacher and football coach, and Leah is a holistic dog groomer. Last summer we headed back out west for a road trip. While at a waterfall in the Bighorn Mountains, I got down on one knee and asked Leah to marry me! We then headed back to the 4UR to celebrate with our life-long friends that we made that summer at the ranch. We just bought a house on the stream back in Wisconsin, and we are getting married in June.
To this day, not an hour goes by without thinking about the ranch. It is the most special place to Leah and I, and we are thankful every day for the opportunity the Christensen family gave us that summer! We will cherish the memories and friendships for the rest of our lives. That summer at the 4UR gave me countless friends from around the country as well as the girl that I get to spend the rest of my life with.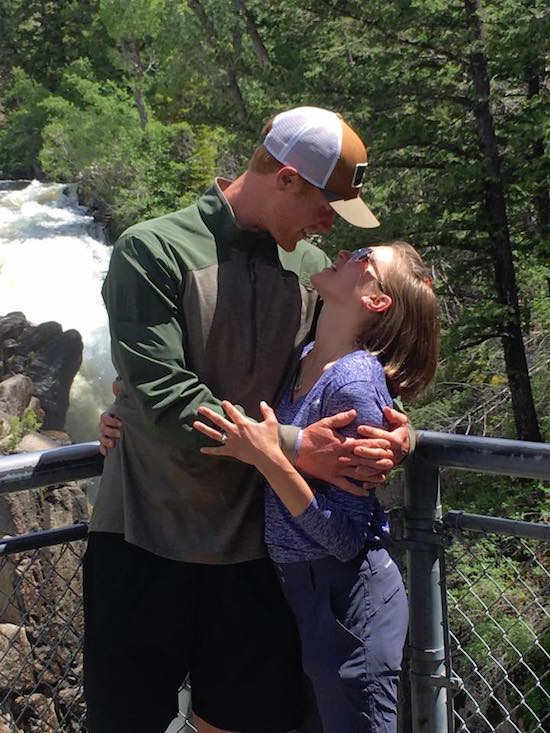 And just like that the 4UR Ranch played matchmaker yet again, bringing together like-minded young adults for the summer of a lifetime. Happy Valentine's from the 4UR Ranch!