What It's Like as a Seasonal Employee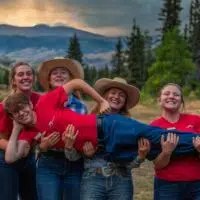 Talk to any past staff member and you'll hear things like "best summer of your life", "lifelong friends", and "outdoor recreation heaven" when they tell you about working at 4UR. While all of those things are true, they're also a little vague. We'd like to offer you a little insider information about seasonal employment with 4UR. 
The Perks
We could go on for days about the things we love about working at 4UR. For the sake of time, we'll stick to the most prominent things staff members enjoy. Many of our seasonal staff members come to us from east coast states. Working with us is arguably one of the easiest ways to experience the west without worrying about housing, money, or a long commute. Even if you're not from the east coast, working with us is a great way to check Colorado off your bucket list. 
While here, staff members are expected to work hard as a team for the guest experience. Although the main purpose of being here is to provide for someone else's vacation, the opportunities outside of work are nothing short of wonderful. In time off, staff members can venture to town for dinner and drinks, hike one of Colorado's notorious 14ers, and even participate in ranch activities such as horseback riding, skeet shooting and fishing. For staff members 21 and over, there is a local bar that hosts Open Mic Nights and live music weekly. For individuals who enjoy the theater, Creede is home to the world renowned Creede Repertory Theater which produces stellar shows and some hilarious improv nights. When not participating in the above mentioned activities, staff members can often be found around a campfire enjoying each other and the Colorado night sky. 
During time off, staff members often enjoy making plans with each other, forming lifelong friendships. Don't be surprised if you're asked to be in the bridal party of your first year roommate's wedding! One of the best parts about 4UR friendships is the fact that most everyone is friends with everyone. Our small staff size (30-35) allows everyone to get to know everyone and gives the staff a family feel.
The Details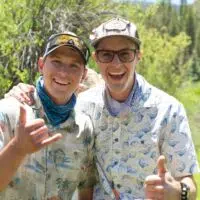 Our summer staff season begins in May and goes through the first week of October. The first few weeks are full of staff training before guests arrive. We hire young men and women to fill positions such as kids' counselor, housekeeper, waitstaff, ranch hand, wrangler and fishing guide. There is literally a position for everyone! Work shifts vary by department, but working hours fall between 6am and 10pm depending on the day and your position. Each staff member is guaranteed a day off each week. Extra hours off are thrown in depending on the guest load and your position. Many of the positions require at least some outdoor work, so you can enjoy the sunshine and scenery.
Housing and delicious meals are provided to all employees. Our kitchen staff is more than happy to accommodate reasonable dietary restrictions. 4UR is lucky enough to have great, fast internet, so keeping in touch with family is no biggie. These are just a few of the perks that make 4UR a great summer adventure.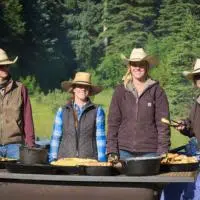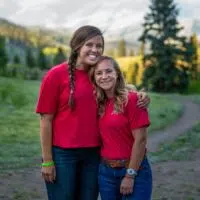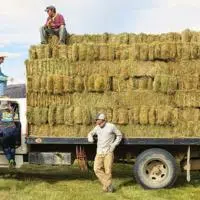 What's Not to Love?
Well, nothing really. However, there are a few things you should know about working at 4UR. If you're not interested in hard work, this isn't the job for you. If you don't enjoy getting to know people from all over the country, this isn't the job for you. If you don't enjoy helping others or working in customer service, this isn't the job for you. If you hate outdoor recreation and the smell of fresh air, this isn't the job for you. If you don't like the mountains or have an aversion to stunning views, this isn't the job for you. 
All jokes aside, we work hard and play hard here at 4UR. Our guests and their experiences come first, but there's still plenty of room for our own fun. If you or someone you know may be interested in spending a summer with us, we'd love to hear from you. For more information about working with us or how to apply, message us on Instagram or Facebook, or call 719-658-2202. You can also check out the Employment page of our website!

Words From Staff Members:
"I started working at the ranch during the summer of 2017. At the time I thought it would be a fun way to spend the summer in Colorado.  Over the years, living and working at the ranch has become so much more than just a job. Being a staff member at the ranch is unlike any other job experience. While we all work hard to make sure every guest has a great week, we still have plenty of time to enjoy all that the ranch has to offer! I've met some of my best friends and made some of my most fond memories right here at the 4UR." -Maddie, staff 2017-present
"Working at the 4UR is possibly the only job in the world where you look forward to Monday morning  more than you look forward to Friday night. The views, the food and the people make it feel like you're on vacation the whole summer. If you decide to work here it will definitely be the most unforgettable summer of your life." -Chase, staff 2018-present
"Working at 4UR started as a job after graduation, and quickly became my second home. I met my significant other, a few of my best friends, and my favorite horse here! 4UR will always hold a special place in my heart because it provided me with lifelong connections to people and this beautiful state. I highly recommend you apply, you won't regret it!" AnnKate, seasonal staff 2013-2017, current full time staff