A few weeks each season are set aside for creative workshops or adults only weeks. These weeks include workshops and activities, such as art and photography, or a time when those wishing to have a more low key experience can enjoy the ranch without the kids. Please read about our upcoming specialty ranch weeks below and follow their links for more information. We look forward to welcoming you to a quiet and relaxing week at the ranch.
---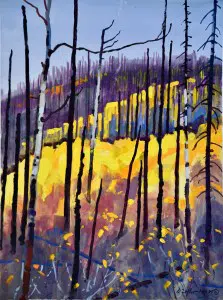 2023 Stephen Quiller Painting Workshops at the Ranch
Stephen Quiller is an international award-winning painter and considered a master of watercolor. He joins the 4UR Ranch each spring and fall for a week-long painting workshop that brings together artists from around the world. Workshop focuses vary between subjects like, plein air, intensive color, and water media, casein and gauche. Artists of all abilities come to learn from the guidance and instruction of Stephen Quiller, who calls the town of Creede home. $2,350 per participant, $2,350 per spouse or friend.
2023 Stephen Quiller Painting Workshop Dates:
Experimental Water Media: Sunday, June 4th to Saturday, June 10th
Plein Air Water Media Workshop: Sunday, September 24th to Saturday, September 30th
Learn More About the Painting Workshops with Stephen Quiller
---
                                                            2023 Adults Only Weeks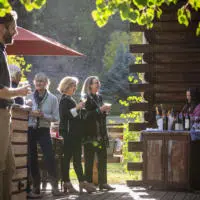 This season the 4UR Ranch will be offering our adults only weeks from Sunday, August 27th to Saturday, September 2nd, and the "Adults Only 2 for 1" special will be available Sunday, September 3th to Saturday, September 9th 2023. These weeks are very popular and fill up quickly so be sure to call if they are of interest: 719-658-2202. (Please note that while these are "adults only" weeks, children of ranch employees will be on site.)