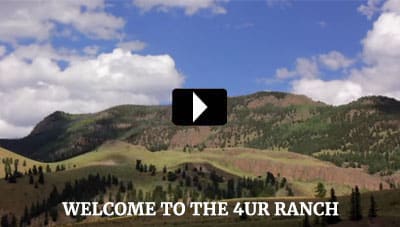 General Managers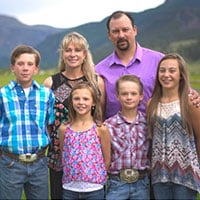 AARON AND ROBIN CHRISTENSEN, General Managers
Aaron and Robin began their adventure at the 4UR ranch in 1999, each bringing a unique set of management skills. Aaron was an experienced fishing guide with a degree in Business Management. Robin had extensive personal experience in ranching and horsemanship, and a degree in Hospitality and Tourism. Today, their mission is to ensure that our guests have a remarkable vacation experience, while overseeing a staff second to none in the hospitality field. They pride themselves in the relationships that are forged between guests and staff, season after season. Aaron and Robin have four lively youngsters, Cole, Kylee, Luke, Laci who are active in every sport, especially Little Britches Rodeo, basketball, and 4-H.
Lodge and Office Management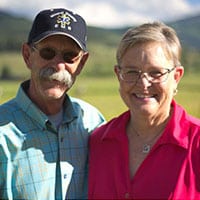 KATHY ADELMAN, Office Manager
Kathy has been keeping things running smoothly in the 4UR office since 1993 when she and her husband Jimmy arrived from Oklahoma with their two sons, Cody and Casey. Kathy's husband Jimmy works with Mineral County Search and Rescue, the Fire Department, and guides 4UR guests on trips to our high alpine "Lost Lakes," for a great day of fishing. Son, Casey met his wife Joni at the 4UR and now manages the neighboring property so Kathy gets to hug her granddaughters (Shelby, Josephine, and Sydney) as they head up the road. Oldest son Cody is a Registered Nurse at the San Luis Valley Regional Medical Center in Alamosa, CO. Kathy is the ranch "mom" and an avid ScrapBooker.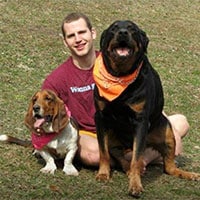 SCOTT HIZNY, IT and Marketing 
Scott attended Lycoming College in Williamsport, PA with a major in Digital Communication. Scott began working with the 4UR as a ranch hand during the 2016 season.  He fell in love with the ranch during his first season and welcomed the opportunity to stay full-time.  His duties around the 4UR include, marketing, photography, assisting the ranch hands and many others.  He is interested in just about anything and loves the opportunity to learn something new.  You will also find him playing his guitar and singing at the weekly steak ride dinner.
Food and Wine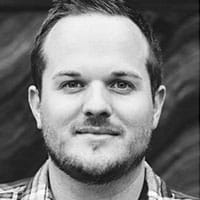 BLAKE BOND, Executive Chef
Blake originally joined us in 2011 and since that time has been an integral member of  team. Originally from Texas, Blake has worked in gourmet kitchens all over the west, including Game Creek restaurant at Vail Mountain, Vista Verde Ranch in Colorado,  and The Sofitel Hotel in San Francisco. His first true appreciation of food came from fishing with his grandfather on Lake Conroe in Texas. They would clean and fry the catfish and enjoy the fresh fish alongside tomatoes from his grandmothers garden. Sitting down and enjoying those meals surrounded by family was the first occasion where Blake began to appreciate the event of dining. After graduating from Le Cordon Bleu in Austin, Texas he has been very fortunate to work for incredible chefs, spending time in Vail, Houston, Las Vegas and San Francisco. Having worked in kitchens around the country, Blake developed an appreciation for many different regional cuisines that he incorporates into his nightly menus. After finding his home at the 4UR Ranch kitchen in 2011 and helping to develop the 4UR Ranch's use of local products and the freshest of foods, he took the reins as Executive Chef in 2017. While he doesn't have much time to spare as he keeps developing the 4UR Ranch garden, outside of work you'll find Blake out and about with his dog Sage or checking out new restaurants and farms in the San Luis Valley.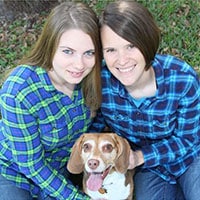 LIZ WOLFGANG, Sous Chef
Liz graduated from Johnson & Wales University with a degree in culinary arts. Liz originally joined the 4UR kitchen team in 2006 for two season before heading back to her home in Englewood, Florida. Liz decided to rejoin the 4UR team in 2016 and we couldn't be happier to have her back with us. Liz gained most of her experience from working in several fine dining restaurants around the country. During the off season she returns to Florida where she and her wife Jamie have a home. Liz works as a personal chef, caterer and culinary teacher during the winter months and Jamie is finishing her degree in Psychology. During the winter Liz and Jamie enjoy cheering on their favorite baseball (Rays) and hockey (Lightning) teams, playing with their beagle Libbie and spending lots of time with family.
Property Management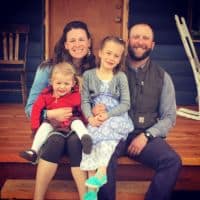 KYLE MICHAELS, Property Manager
Kyle began working at the 4UR Ranch in 2004, and after graduating from Hardin Simmons University in 2007 with a degree in Criminal Justice, he became the 4UR's Property Manager. Kyle continued as the Property Manager until 2013, when he took a position with the Oregon State Police as a Fish and Wildlife Officer.  After several years in Oregon, Kyle – and his wife Kate – decided that they wanted to make Creede their permanent home and raise their family in this amazing small community. The Michaels' have a passion for the outdoors, and you can often find them hiking, running, biking, fishing, and hunting. Kyle could not be more excited to be rejoining the 4UR family. With his dedicated work ethic and attention to detail, Kyle always has an improvement project in mind to keep the ranch running at its very best. Kyle's wife, Kate, is a RN for the Creede School District, and you will likely see her hiking around the ranch or wrangling their two daughters, Ruby                                                                & Ella, in the summer months.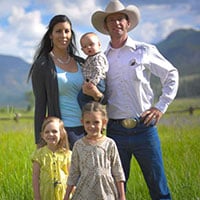 DAMON GIBBONS, Head Wrangler and Ranch Foreman
Damon has been with 4UR Ranch since 2000 and oversees our Natural Horsemanship Program as well as assisting with the major projects on the ranch. It doesn't matter whether you are a novice or experienced rider, Damon and his staff will see to it that you have a remarkable time in the saddle. In the winter Damon spearheads all of the renovations and improvements that our guests look forward to each year. Damon and his wife, Kiera, made their home on the ranch in 2007. Kiera is an artist by trade and works from home as a graphic designer. Their family continues to grow with each passing season, with their children Adelaide (5), Nemonie (4) and Liam (1). Kiera loves spending time with her kids, you'll often find her by the pool or teaching the kids a lesson on barnyard animals at the goat barn.
Yoga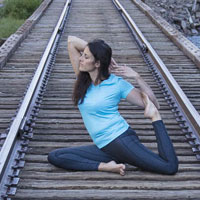 KEIRA GIBBONS, Yoga Instructor
Kiera came to the 4UR in 2008 when she married our Ranch Foreman, Damon and has become a great addition to our team. When not keeping track of their three children, Adelaide, Nemonie, and Liam, Kiera can be found teaching her yoga class under the canopy next to the geothermal heated pool.  Kiera has certification in Hatha and Children's yoga, and is a registered Yoga Alliance teacher, as well as a Fit Bodies, Inc. instructor.    Her favorite quote is:"Yoga is not about touching your toes, it is what you learn on the way down."
Ownership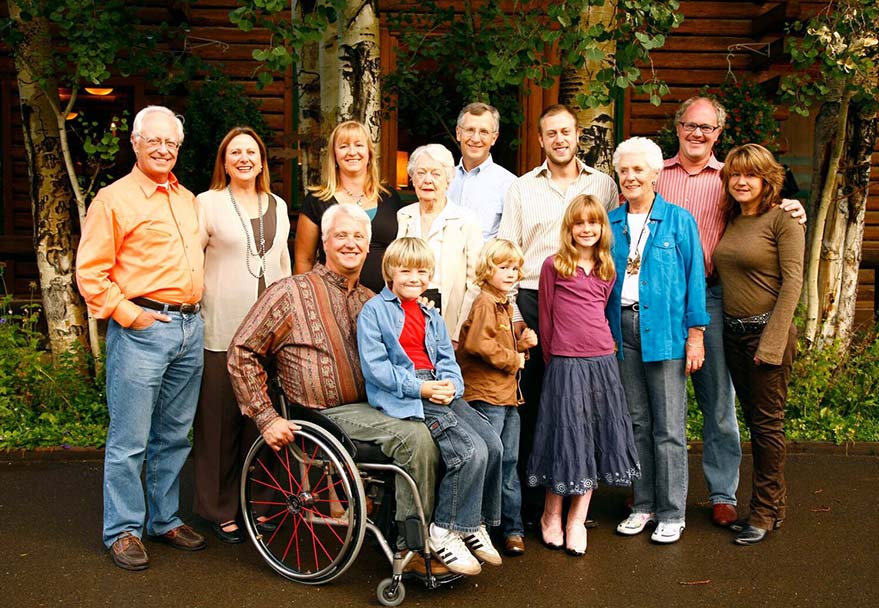 PETE AND LINDSEY LEAVELL, MARY LEE PINKERTON, AND THEIR FAMILIES, Owners
The 4UR Ranch has been in the Leavell family for over 40 years, during which time they have taken great pride in their stewardship of this magical valley. Now, with four generations growing up and all doing their part, the Leavell's hope to be welcoming guests for many years to come.
Credits
PHOTOGRAPHY
Scott Hizny
Brian Leavell
DESIGN AND VIDEOGRAPHY
ARCHITECTURE
Robert Clark of Robert H Clark & Associates (214-361-9279)
Avery Augur of Creede America