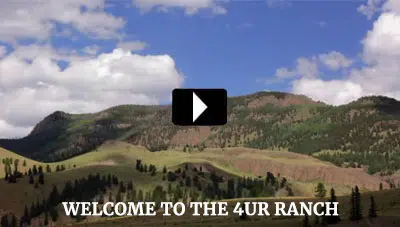 General Managers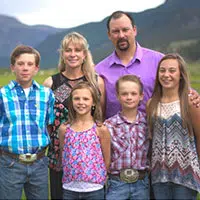 AARON AND ROBIN CHRISTENSEN, General Managers
Aaron and Robin began their adventure at the 4UR ranch in 1999, each bringing a unique set of management skills. Aaron was an experienced fishing guide with a degree in Business Management. Robin had extensive personal experience in ranching and horsemanship, and a degree in Hospitality and Tourism. Today, their mission is to ensure that our guests have a remarkable vacation experience, while overseeing a staff second to none in the hospitality field. They pride themselves in the relationships that are forged between guests and staff, season after season. Aaron and Robin have four lively youngsters, Cole, Kylee, Luke, Laci who are active in every sport, especially Little Britches Rodeo, basketball, and 4-H.
Lodge and Office Management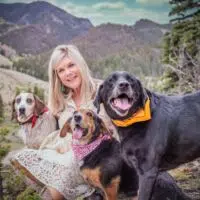 JAMIE BOYD, Office Manager
My name is Jamie Boyd, I was born deep in the heart at Austin, Texas. I feel blessed and honored to be a part of such a wonderful, tenured work family and look forward to meeting all the guests.  I am leaving a 30-year banking career to be the new office manager at 4UR.  My goal is to greet each person I meet with a smile and a helping hand.  I am the proud Mother of two wonderful young men, Jake and Joey who have married two lovely young ladies Kailey and Anna.  This past year I was blessed with my first beautiful grandson, Jacoby Brooks Boyd.  I cannot wait to show him all the wonderful things that Colorado has to offer.  In 2014, out of the blue I was diagnosed with breast cancer.  After a long year of every treatment and surgery you can imagine, I am a survivor.  I believe that this journey has led me to see life in a different manner and to be positive and upbeat in any situation.  I love the outdoors.  I love to snowshoe, ski and hike with my pups, Hooter, Halo and Bandit.    I also enjoying road and mountain biking.  I love sports of every kind, but especially college football.  I bleed burnt orange!  Hook 'em!  I love my coffee in the mornings looking at the glorious sunrise and I must take in a final look at the stars every night and reflect on the gift of life in the San Juan Mountains.  I cannot wait to see where my new life journey at 4UR Ranch takes me.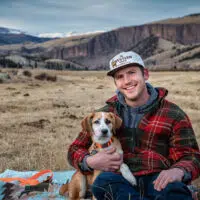 SCOTT HIZNY, Operations and Marketing 
Scott graduated from Lycoming College in Williamsport, PA with a major in Digital Communications. Scott began working with the 4UR as a ranch hand during the 2016 season.  He fell in love with the ranch during his first season and welcomed the opportunity to stay full-time.  His duties around the 4UR include, marketing, photography, guided hikes, bartending, housekeeping supervisor, shooting sports, assisting the ranch hands and many others.  He is interested in just about anything and loves the opportunity to learn something new.  You will also find him playing his guitar and singing at the weekly steak ride dinner. He is an award winning, published photographer and loves to travel with his girlfriend Maddie.  Their dog, Millie, keeps them moving at 100mph all day, and loves to help guide hikes.
Food and Wine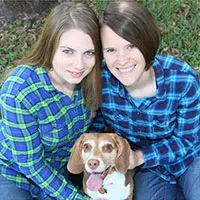 LIZ WOLFGANG, Sous Chef
Liz graduated from Johnson & Wales University with a degree in culinary arts. Liz originally joined the 4UR kitchen team in 2006 for two seasons before heading back to her home in Englewood, Florida. Liz decided to rejoin the 4UR team in 2016 and we couldn't be happier to have her back with us. Liz gained most of her experience from working in several fine dining restaurants around the country. During the off season she returns to Florida where she and her wife Jamie have a home. Liz works as a personal chef, caterer and culinary teacher during the winter months and Jamie is finishing her degree in Psychology. During the winter Liz and Jamie enjoy cheering on their favorite baseball (Rays) and hockey (Lightning) teams, playing with their beagle Libbie and spending lots of time with family.
Property Management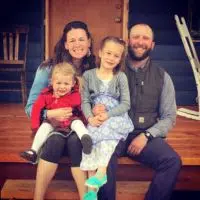 KYLE MICHAELS, Property Manager
Kyle began working at the 4UR Ranch in 2004, and after graduating from Hardin Simmons University in 2007 with a degree in Criminal Justice, he became the 4UR's Property Manager. Kyle continued as the Property Manager until 2013, when he took a position with the Oregon State Police as a Fish and Wildlife Officer.  After several years in Oregon, Kyle – and his wife Kate – decided that they wanted to make Creede their permanent home and raise their family in this amazing small community. The Michaels' have a passion for the outdoors, and you can often find them hiking, running, biking, fishing, and hunting. Kyle could not be more excited to be rejoining the 4UR family. With his dedicated work ethic and attention to detail, Kyle always has an improvement project in mind to keep the ranch running at its very best. Kyle's wife, Kate, is a RN for the Creede School District, and you will likely see her hiking around the ranch or wrangling their three daughters,                                                                          Ruby, Ella & Ada in the summer months.

Horsemanship

NICK DERIENZIS and ANNKATE SLEDD, Head Wrangler and Senior Wrangler
Born in New York and raised in North Carolina, Nick comes from a family of horse enthusiasts.  Over the years, Nick developed an interest in team roping and cattle work, which he still participates in now. Nick graduated from East Carolina University in 2011, and made his way out to 4UR in 2013. Outside of riding, Nick enjoys playing hockey, mountain biking, and snowboarding.
AnnKate was born and raised in rural southwest Virginia on her family's cattle farm, graduated from NC State University with a degree in Parks, Recreation, and Tourism, and then began her time in Colorado. Her love of horses and riding began around age 6 and has continued on since. While riding is her favorite thing, she also loves hiking, skiing, and reading.
Nick and AnnKate met at 4UR in 2013 and have been together ever since. After almost 9 years of fun and adventures, they were married in May of 2022.
Ownership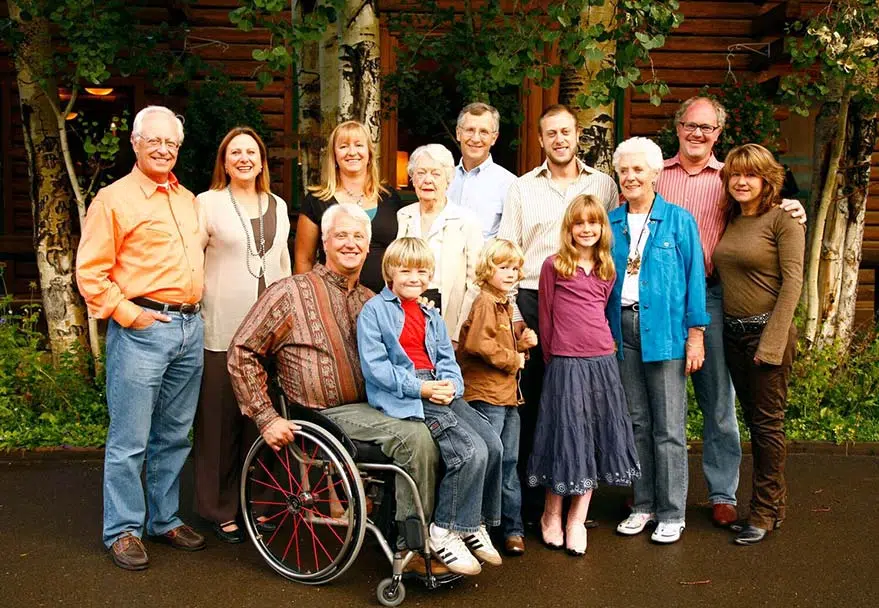 PETE AND LINDSEY LEAVELL, MARY LEE PINKERTON, AND THEIR FAMILIES, Owners
The 4UR Ranch has been in the Leavell family for over 40 years, during which time they have taken great pride in their stewardship of this magical valley. Now, with four generations growing up and all doing their part, the Leavells hope to be welcoming guests for many years to come.
Credits
PHOTOGRAPHY
DESIGN AND VIDEOGRAPHY
ARCHITECTURE
Robert Clark of Robert H Clark & Associates (214-361-9279)
Avery Augur of Creede America