Crisp cool days, deep blue skies, and bright yellow leaves – that's the news here at our Creede Colorado Vacation Ranch these days. Yup, it's been pretty quiet around here since we brought in the last hay bale and bid farewell to the last of our summer staff.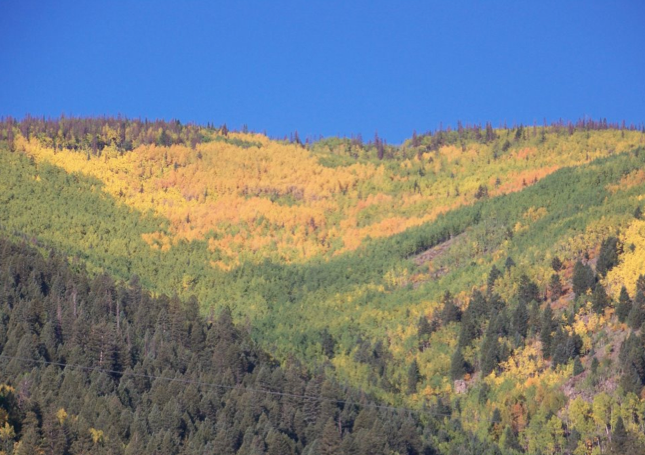 A few of our permanent staff have taken advantage of the lack of activity and have left the ranch for a few days of R&R. Las Vegas was one destination, which is fun since it's so different from here.
The Christensens have moved down near Alamosa for the school year, and their children are flourishing. Aaron is commuting up to 4UR Vacation Ranch regularly but Robin is running a winter office out of Alamosa; she's already started ordering for the store for next year. The change is exciting for everyone.
But perhaps the biggest excitement these days is the news that Kathy is going to be grandma in February. A baby girl. We can't wait to meet her.