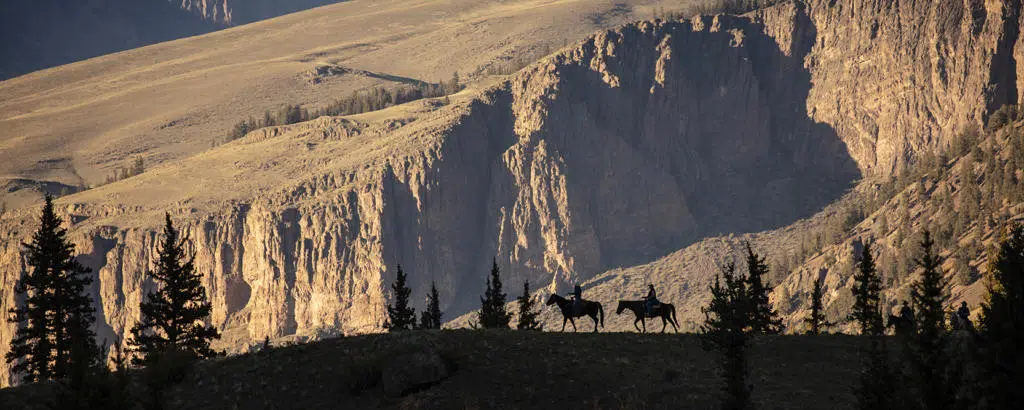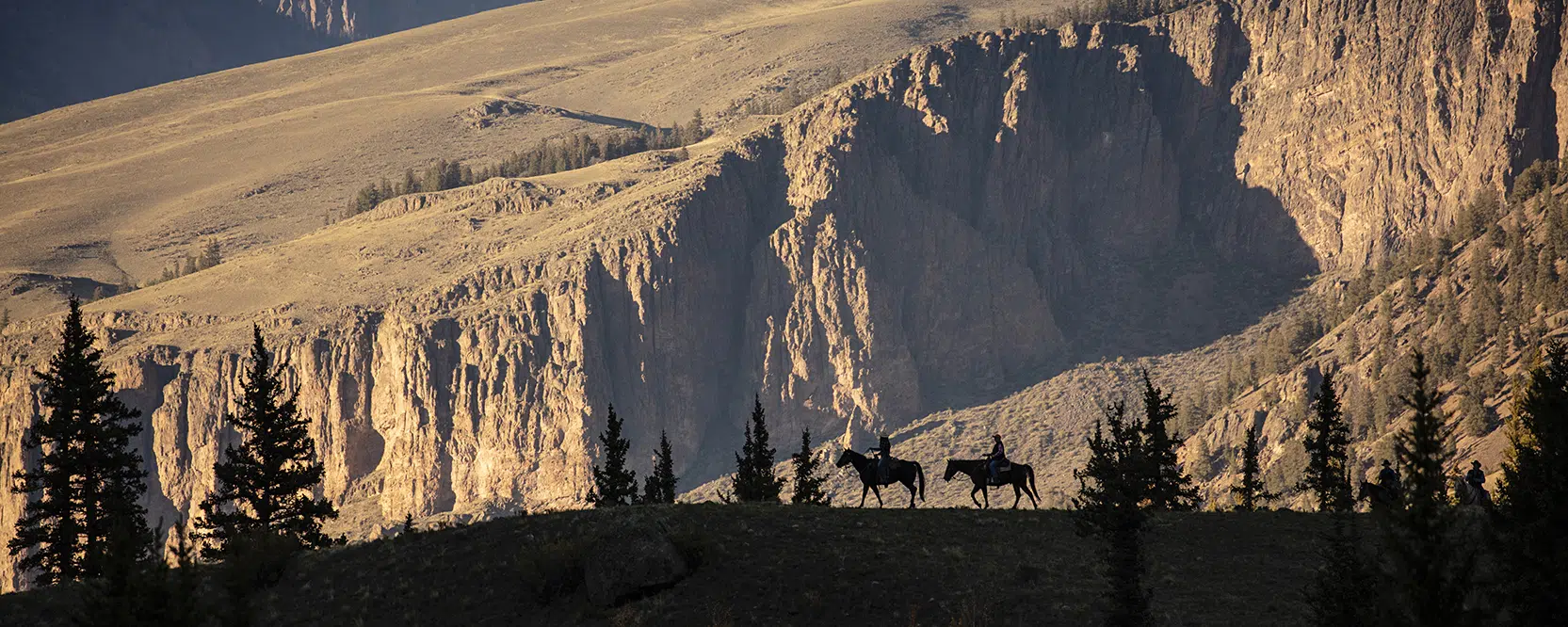 When we say we work at a "guest ranch", the questions that follow vary from one end of the spectrum to the other. The questions and misconceptions are even more abundant when talking about the Horsemanship Program at 4UR. Most come in the form of inquiries about the horseback experience offered.  "Are you a ranch for experienced riders or are you a ranch for inexperienced riders?"  Our main response? We have a horse and ride for everyone.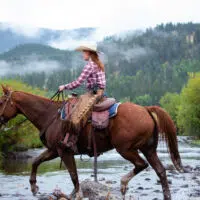 As a guest ranch with an evolving horsemanship program, we can confidently say that we're a ranch for experienced riders as well as a ranch for beginners. When visiting the 4UR, guests get a chance to give us a brief history about their riding experience and comfort level on a horse. From there, a horse is carefully chosen out of our herd to match that experience and comfort level, ensuring that you have the best week of your year with us.
If you're looking for a guest ranch experience for beginners, our competent wranglers will spend time with you out on the trail and in the arena, teaching the basics of horsemanship. We have horses who are well trained and willing to take care of you while you learn. Our goal is to build confidence in your abilities, so be prepared to do more than just ride head to tail at a walk! At 4UR, you'll get the chance to ride your horse independently rather than just follow along.
If you're a seasoned horse person looking for a guest ranch for experienced riders, we also have horses and trails tailored to your abilities. The 4UR riding program offers longer rides at faster paces for guests who are capable and confident. Accompanying you on these rides will be a wrangler with ample experience riding and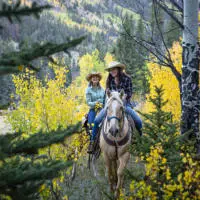 teaching others so you can put your skills to the test during trail exercises and more in-depth arena work. In our herd, we have a handful of "advanced" horses ready to give these exercises a try with you.
We want everyone to experience the joy and accomplishment of riding a horse so, no matter your riding ability or the experience you're looking for, we're certain we can exceed your expectations.
In the spirit of the love we have for our herd, we asked some 4UR staff who their favorite and most loved horses are:
Nick DeRienzis: (stated very matter of fact) "June. Because she's the best."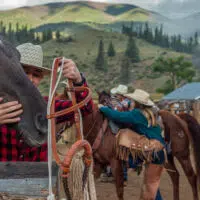 AnnKate Sledd: "Definitely is King. He and I are both small and lively so we get along great. There's nothing I love more than walking up to him in the mornings, asking him how he's doing, and leaning in for an sweet snuggle."
Scott Hizny: "Can I have two, it's too hard to pick!? I'd have to say Gandolf because he is big, strong, powerful and spirited. On the other hand, I also love Hank because he's handsome as heck and very stout. Plus, Halflingers are Austrian and Italian just like the my family. His beautiful flaxen mane will lure anyone to him on a bright, sunny day."
Chase Mortensen: "Lil Joe, because he has a lot of heart and try and I'm one of the only ones who loves him so I get to ride him all the time. Plus, he's fun!"
By: AnnKate Sledd
To Keep up on the visual side of the 4UR Ranch, follow us on Instagram  >>>>>
<<<<<